Divorce can be a difficult process. Having a effective attorney on you side is important to make sure you get a fair and equitable result. Michael R. Stetler has been providing effective, assertive, and compassionate family law legal services in and around McHenry County for two decades. When you need a divorce lawyer, you need someone detailed about the facts, knowledgeable about the law and with the skill and experience to effectively advocate for you. Put Attorney Stetler's years of experience and knowledge to work for you. Reach out now for a consultation and find out what the Stetler Law Group can do for you.
Contact a Divorce Lawyer
McHenry County Divorce Attorney
Your family law case is important.  Whether your getting divorced, seeking to modify child support or child custody, or looking to establish parentage, the decisions made by the divorce or family law court will have a significant impact on you and your family going forward.  You understand that and your divorce attorney should understand that as well.  Michael R. Stetler has been representing clients in and around McHenry County for nearyly two decades.  In addition to being licensed as an attorney, Attorney Stetler is Registered Certified Public Accountant and has completed a Master's degree in taxation. 

Attorney Stetler's offices are conveniently located in Woodstock and McHenry, providing multiple locations to make access to personal consultations and conferences easy for you.  Attorney Stetler has represented clients from Woodstock, Crystal Lake, McHenry, Huntley, Algonquin, Harvard, and virtually every other town in McHenry County.  In addition, Attorney Stetler practices in Lake County, DuPage County, Kane County, Boone County, and Winnebago County.
Attorney Stetler believes that effective representation in family law cases starts with knowledge.  Know the facts.  Know the law.  Do the work necessary to ensure you know everything relevant to the case and be more prepared than your opponent.  While most family law cases will settle, your negotiation leverage comes from your attorney's preparation.  Whether your case involved divorce, property division, child custody, child support, parentage, alimony, spousal support or maintenance, your attorney knowing the facts, knowing the law, understanding how the law will apply to the facts and being prepared to take the issues to the judge if necessary providesyour best negotiating leverage and peace of mind that you are prepared if negotiations do not result in a settlement.
Family law in Illinois involves many different specialties. Some areas that an experienced McHenry divorce lawyer can assist you with include: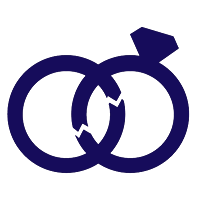 Divorce
Divorce litigation can be extremely complicated and stressful. In some cases, all the dirty laundry from the marriage may be aired out in a very public setting. To help avoid this and accomplish other goals of the divorce, you will want to contact experienced McHenry divorce attorneys.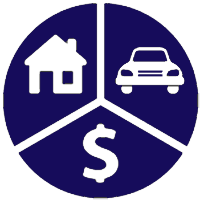 Property Division
Who will live in the family home? How will vehicles and other assets be split? You will need the assistance of McHenry divorce attorneys to help resolve these complicated questions with difficult answers.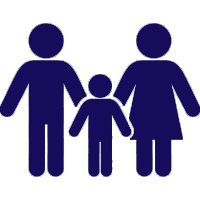 Child Custody
Minor children involved in a marriage will greatly complicate the divorce process. A McHenry divorce attorney can help you achieve custody over your children by proving that it is in the children's best interests to live with you.
Alimony
One of the key issues that generally needs to be hammered out during divorce is the amount of alimony or spousal support to be paid out, if any. Our McHenry divorce attorneys can help you argue for a legitimate claim to collect alimony. On the other hand, an experienced attorney can also help defend against baseless claims for support.

Child Support
The custodial parent may be entitled to support payments arising from taking care of the children. Child support can cover general living expenses as well as the costs for private school, dental work, medical care, etc. If you believe you may be entitled to child support, you should discuss your case with McHenry divorce attorneys.
Contact Us
If you are going through a divorce or other difficult family law issue, you should talk to an experienced attorney. A McHenry divorce attorney understands the personal difficulty involved with most family issues. An experienced attorney can help you through this difficult time and get the legal results that you deserve.

"Micheal was fantastic. He was very responsive, informative, and professional. He closed my case in very good time, with the outcome I was looking for. His prices are very fair. I would absolutely use this law firm for future needs."

"I was extremely happy with the services provided by Stetler Law Group, and I feel confident in providing the practice with the highest recommendation. Everything was exactly as promised and delivered in a professional, ethical, and thorough fashion."

"My experience was satisfactory. Mr. Stetler was very thorough. He crossed all of the t's and dotted all of the i's as well. I would definitely recommend him. He met my expectations and then some."